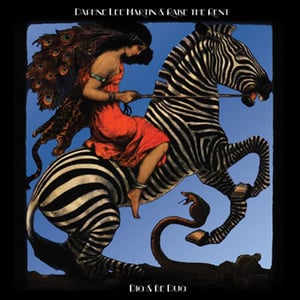 $

10.00
Wrung from the rags of New London's speakeasies, songwriting chanteuse Daphne Lee Martin & Raise the Rent stir together a wicked musical cocktail, fusing honky-tonk torch vocals with swing & gypsy fiddling, swirling jazz-pop, dixieland & ragtime harmony singing from the deep well of the American songbook.
This debut collection of songs is an unabashed howl at the beauty & terror of falling in love, falling on hard times, & finally falling back on your own strength. It clings to the delicate charms of new love and the forgiveness that comes with fond memories, walks in the shoes of the down and out, and washes the world-weary spirit clean like a cold rain.
From the Mexo-folk sway of 'Rosalita' to the junkyard blues of 'Depot' and the slink & swagger of 'Me & My Boots', Dig & Be Dug is a crazy quilt of styles, sewn together with the colorful threads of Barefoot Truth's John Waynelovich, Roomful of Blues' Danny Motta, & the Hoolios' James Waine Carpenter & Sandy Allen & features guest vocals by Above/Below's Gabriel Chandler.
'Dig & Be Dug' draws from the classic Langston Hughes poem"Motto"
I play it cool
I dig all jive
That's the reason
I stay alive
My motto
As I live and learn
Is dig and be dug in return
Track Listing:
01 Pull My Daisy 2:58
02 In Lieu of Flowers 2:20
03 Rosalita 4:25
04 Old Guitar 4:28
05 Me & My Boots 2:46
06 Some Fine Day 3:36
07 Depot 2:21
08 Saratoga Rain 3:12
09 Let's Stay In Bed 2:41
10 Nostradamus 4:51
Total Running Time 33:35
raisetherentmusic.com
(C) 2011 Les Petites Morts (ASCAP)